How Do I Know If I Am At Financial Risk of Homelessness?
How Do I Know If I Am At Financial Risk of Homelessness?
01/15/2018, 12:36
0 comments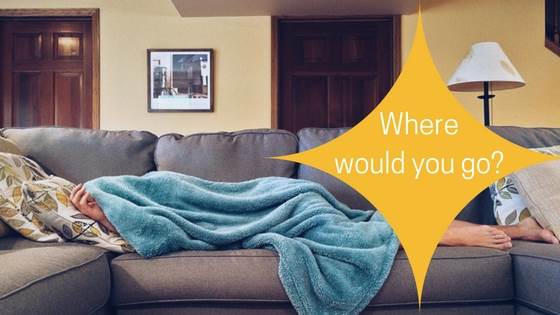 ARE YOU AT RISK OF FINANCIAL HOMELESSNESS?.
By definition of the Australian Institute of Health and Welfare a person is at risk of homelessness if they are at risk of losing their accommodation.
There are many factors and triggers that can influence a person being at risk of homelessness, however here at CoconnectHER our focus is on those people who are at financial risk of homelessness.
Most times, there can be more than one event occurring that can contribute to homelessness.  Listed below are some of them, however, Coconnecher's goal is to alert women to the potential risk of homelessness due to their financial situaiton and we aim to provide assistance to alleviate the pending problem. 
Risk factors include:
Financial stress (including due to loss of income, low income, gambling, change of family circumstances).
Housing affordability stress and housing crises (pending evictions/foreclosures, rental and/or mortgage arrears).
Inadequate or inappropriate dwelling conditions, including accommodation which is unsafe, unsuitable or overcrowded.
Previous accommodation ended.
Relationship/family breakdown.
Child abuse, neglect or environments where children are at risk.
Sexual abuse.
Domestic/family violence.
Non-family violence.
Mental health issues and other health problems.
Problematic alcohol, drug or substance use.
Employment difficulties and unemployment.
Problematic gambling.
Transitions from custodial and care arrangements, including out of home care, independent living arrangements for children aged under 18, health and mental health facilities/programs, juvenile/youth justice and correctional facilities.
Discrimination including racial discrimination (e.g. Aboriginal people in the urban rental market).
Disengagement with school or other education and training.
Involvement in or exposure to criminal activities.
Antisocial behaviour.
Lack of family and/or community support.
Staying in a boarding house for 12 weeks or more without security of tenure.